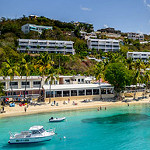 340-775-6550 | http://www.secretharbourvi.com Secluded on the east end of St. Thomas just one mile from the village of Red Hook and the ferry to St. John, Secret Harbour Beach Resort is just eight miles from bustling Charlotte Amalie, a popular draw for its Danish Colonial architecture, art galleries and world-renowned duty-free shopping.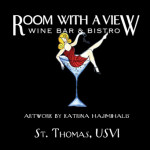 340-774-2377 | http://roomwithaviewvi.com Room with a View is a full service, first class restaurant in a climate controlled environment. The private dining area is perfect for wedding receptions, rehearsal dinners and private parties.
340-774-4999 | http://www.greathousevi.com The Great House property comprises a total of 20,000 square of special areas to accommodate large and small weddings, events and special occasions. Our air-conditioned banquet halls can seat up to 500 guests.