340-774-2001 | http://www.blueislanddivers.com Learn to scuba dive in the comfort of your own home on line with E-learning. You can carry out your course on line and then come to St Thomas to complete your dives in the Caribbean sea.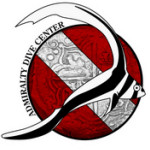 340-777-9802 | http://www.admiraltydive.com Admiralty Dive Center is a full service St. Thomas dive center, with dive sites where you can experience morays, turtles, rays and many other of your favorite sea creatures.
340-775-4220 | http://www.cokidive.com With expert lessons in Scuba and Snorkeling since 1989, you can count on the Coki Dive Center team for the experience of a lifetime from start to finish in a fun and safe atmosphere in St. Thomas Island.